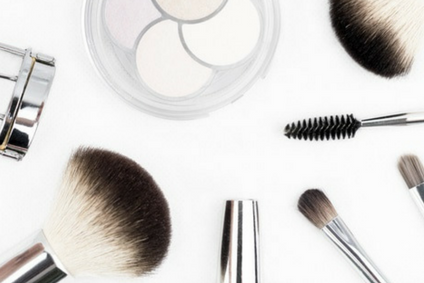 Are you currently on a tight budget but in need of a great skin care solution? Try out this weekly at-home facial routine I created two years ago that has completely cleared my face of acne and blemishes. And the best part, it is easy on my budget since I am focusing on paying off student loans right now.  This facial routine works amazingly and most of the items are found in the home.  Say goodbye to expensive skin care products and hello to this 6-step weekly facial routine:
Step One: Steam
Boil a medium-sized pot of water.
Sit at the table and lean over the pot of boiled water.
Drape a towel over your head to keep the steam in.
Sit and steam for 10 – 15 minutes.
Effect of steaming: It opens your pores and cause your face to sweat out toxins and dirt.
My Recommendation: Olaxer FS101 Facial Steamer
Step Two: Exfoliate
Exfoliate with an exfoliating facial cleanser immediately after steaming while your pores are open.
If you don't have an exfoliating cleanser handy, use a regular facial cleanser and add brown or white granular sugar.
Exfoliate for 1 minute (entire face and under chin) with your fingers.
Rinse with warm water and hands only and pat dry with a towel.
Effect of exfoliation: removes dead skin cells and dirt from skin surface.
My Recommendation: Neutrogena Deep Clean Invigorating Foaming Face Scrub
Step Three: Mask
Apply your favorite mask for 10 – 15 minutes.
Lay down and relax so when your mask dries and your skin is pulled, it's pulled back not down to the floor if you are sitting up.
Rinse completely off when ready with warm water and hands.
Effect of masking: removes dirt and germs that are deep in pores.
My Recommendation: Aztec Secret Indian Healing Clay Deep Pore Cleansing Mask 
Step Four: Splash with Cold Water
Splash cold water on your face for about 30 seconds.
Effect: Closes and tightens pores.
Step Five: Tone
Apply liquid toner to face with cotton pad.
Toners that contain witch-hazel works great for the minimization of large pores.
Toners that contain salicylic acid works great for the minimization of acne.
Effect of toning: Balances pH level of facial skin.
My Recommendation: Dickinson's Original Witch Hazel Pore Perfecting Toner
Step Six: Moisturize
Apply a facial moisturizer to skin and neck.
Even if you have oily skin, you should not skip this step.
My Recommendation: Neutrogena Hydro Boost Gel
Now I want to hear from you. What are some of your at-home routines that are budget-friendly? Share them below so others, including myself, can try them out!
All the Best,