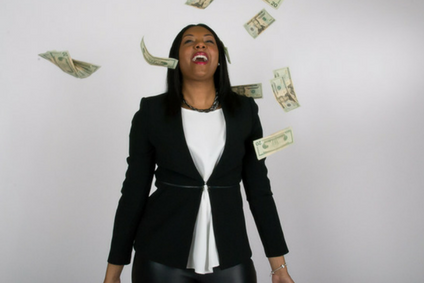 Welcome to the YPP Community!  I am glad you're here and allowing me to help you transform your financial situation. Through creating highly valuable and actionable content and resources on the YPP Blog and Podcast, I am on a mission to assist you in achieving your goals and attaining financial freedom so you can afford the lifestyle that you desire!
Here are some amazing financial resources available to you.  USE, READ, AND JOIN!
5-Day Financial Clarity Course

---
The Ultimate Financial Planner 
Create, Plan, and Achieve Your Financial Goals in 12 Months or Less
---
Recommended Books 
17 Personal Finance Books You Should Read In 2017
Listen to them on Audible.com!
---
Top 5 Blog Posts
#1: Create a Zero-Based Budget
#2: Organize Your Bank Accounts
#3: Establish Your Emergency Fund ($2,000 – $2,500)
#4: Set Your First Financial Goal – The S.M.A.R.T. Way
#5: Create A Debt Repayment Plan
---
Financially Free Society Facebook Group 
Join me in the YPP Private Community, an exclusive community for individuals like you who wish to attain financial freedom so you can build wealth and afford your desired lifestyle! 
In this group, you will find:
Encouragement to help to achieve your personal and business financial goals

Accountability via our weekly and monthly check-ins

A place to meet other like-minded, money-conscious individuals and more!
---
Identify Your Financial Stage 
I have broken down the four common stages of the journey to becoming a wealthy woman below.  Read the except under each stage and pick one that you identify with most.  Then, read the stage below it to see what goals you should be setting and achieving to reach that next level.
Financially Unstable
You are barely making ends meet and need help with breaking the living paycheck to paycheck cycle.  You are not confident in creating or sticking to a budget and have minimal to no money saved.
Financially Stable
You are able to afford all of your current living expenses and generally pay them on time.  You create a monthly budget and stick to it (majority of the time) throughout the month.  You currently have $500 – $2,000 in your emergency fund savings account. You are also in debt (credit card, student loans, auto loan, etc) but you are ready to create a repayment plan so you can attain financial freedom.
Financially Free
You are debt-free and have an emergency fund savings account with 3-6 months' worth of living expenses in it!  You are working towards achieving a financial goal (new car, down payment on a new home, etc) and you are contributing to your retirement account.  You are interested in learning about other investment options that are available to you.
Wealth-Builder
You have a fully funded emergency fund savings account and accomplished many of your financial goals!  You are ready to progress to a higher financial realm by creating investment and wealth-building strategies.
---
Additional Recommendations To Help You Manage Your Life and Finances 
---
Top Resources for Online Business Owners 
Please Note: This page contains affiliate links which means that I could earn a commission for recommending these money and life-saving products and services.